Amazon Web Services - Managed AWS
NavLink Managed Public Cloud Services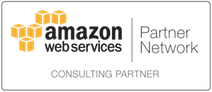 Accelerate your journey to the Cloud with NavLink Managed Amazon Web Services – Managed AWS
NavLink Managed Public Cloud Service helps businesses migrate their data and workloads to the Public Cloud, assisting them in every step of the way from planning (POC), designing, building, data migration, applications management, and finally resources and costs optimizations. We complement Amazon Web Services, and provide customers with a turnkey managed service.
NavLink provides the AWS expertise to help you unlock agility and innovation in your business, by moving your workloads to the public cloud on Amazon Web Services, while maintaining security, availability, and control.
Solutions Include:
Design using AWS building blocks.
Migration of on-Premise workloads to the cloud.
Data center migrations.
Cloud Management and Cost Optimization.
Web Hosting and AWS Mail. (AWS WorkMail)
Virtual Desktop Solutions.
Desktop as a Services (Amazon WorkSpaces).
Hot and warm Disaster Recovery to AWS.
Amazon Web Services – Managed AWS Consulting Partner
NavLink is an Amazon Web Services (AWS) Consulting Partner since 2015, and currently serving AWS Customers in Dubai (UAE), Saudi Arabia (KSA), Doha (Qatar), Lebanon, Oman, and Kuwait. Contact our Cloud Experts here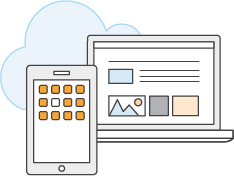 Why Choose Amazon Web Services – AWS Public Cloud?

---
Improved Performance
Access enterprise-grade resources in a variety of configurations to meet the needs of even the most demanding workloads.

---
No More Hardware
Quit wasting valuable time procuring, deploying, and managing hardware and change your focus to your core competencies and customer relationships.

---
Same Tools and Capabilities
AWS is compatible with your existing applications, processes, virtual machines, software licenses, and more.
What is the Cloud
Public Cloud Computing" refers to the on-demand delivery of IT resources and applications via the Internet with pay-as-you-go pricing.
Cloud computing provides a simple way to access servers, storage, databases and a broad set of application services over the Internet. Amazon Web Services – AWS allows you to purchase what you need on-demand and does not require minimum commitments or upfront costs.
Why NavLink?
Certified Consulting Partner.
Support by a team of Certified Amazon Web Services AWS Engineers.
Cloud compliance and Cloud security regulations.
Pilots and Proof of Concepts.
Online availability and performance Dashboards.
Design best practices including guidance on:

AWS Virtual Private Cloud.
AWS Subnets and Security Groups.
AWS Multiple regions and availability zones.
AWS Load Balancing and Auto Scaling.

Security management.
Service Level Agreements SLA on all solution components.
Detailed financial, operational and technical metrics.
On-going performance monitoring and optimization.
Managed AWS Benefits
Increased speed and agility
Better capacity planning
Global footprint
Complete solutions including compute, storage, network, database and other AWS service components
Shift from CAPEX model to tuned variable expense
Reduced TCO: save 15 to 35%
Focus on business not infrastructure management
Innovation: low cost experimentation and faster product launch
Security of the cloud and in the cloud
GET IN TOUCH WITH OUR CLOUD EXPERTS