Dubai, United Arab Emirates – April 24, 2016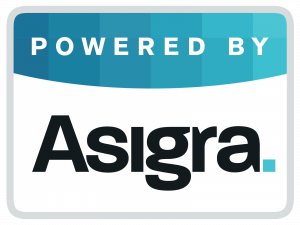 NavLink, a leading ICT and Managed Services Provider today announced its partnership with Asigra, a leading cloud backup and recovery software provider since 1986. Through this partnership, NavLink joins the Asigra global partner ecosystem to deliver backup-as-a-service based on the award-winning Asigra Cloud Backup™ software platform. The service will be part of a bespoke suite of compliant bundled solutions delivered by NavLink to provide reliable, automated, and compliant backup and recovery for telcos and enterprises throughout 17 countries across Europe, Middle East and Africa (EMEA).
Tweet This: .@NavLink Selects @Asigra Cloud Backup to deliver Backup-as-a-Service – http://bit.ly/1gVbOuu #cloud #backup
As one of the EMEA region's technology pioneers, NavLink provides end-to-end IT solutions to customers in various sectors including financial, healthcare, media, e-commerce, educational and governmental. For two decades, NavLink has been delivering exceptional experience in services and solutions like managed hosting, managed CPE, cloud services, NOC and operations, datacenter consultancy, licensing and support, and much more.
"In a time where ensuring an organization's data, platforms and applications are stored and protected in highly secure areas, cloud-based data protection services have been picking up traction in becoming the leading method," said Mansour Naufal, V.P. Product Development & Service Enablement, NavLink. "Through our partnership with Asigra, NavLink is able to provide award-winning cloud backup and disaster recovery solutions powered by Asigra which will help our customers reduce their investment costs, have access to secure, agentless cloud-based data protection, enable them to perform regular recovery drills, as well as have capacity for a multi-site license."
Today, businesses are faced with growing challenges to respond efficiently to new digital trends in IT, security and control. NavLink is the trustworthy choice among its growing customers as it continually transforms its services to meet the needs of the digital world. At NavLink we not only ensure peace of mind with end-to-end solutions and 24/7 NOC, we offer our customers opportunities for scalability and maximum ROI.
"We are pleased to welcome NavLink to our global partner ecosystem and look forward to collaborating with them to provide their Backup-as-a-Service offering powered by Asigra across Europe, the Middle East and Africa to organizations looking for a secure reliable data protection solution," said Tracy Staniland, Vice President, Marketing, Asigra. "With a comprehensive solution like Asigra Cloud Backup, NavLink will be able to protect data residing in the data center and beyond enabling them to easily address the diverse needs of multiple customers."
About Asigra
Trusted since 1986, Asigra provides organizations around the world the ability to recover their data now from anywhere through a global network of partners who deliver cloud backup and recovery services as public, private and/or hybrid deployments. As the industry's first enterprise-class agentless cloud-based recovery software to provide data backup and recovery of servers, virtual machines, endpoint devices, databases and applications, SaaS- and IaaS-based applications, Asigra lowers the total cost of ownership, reduces recovery time objectives, eliminates silos of backup data by providing a single consolidated repository, and provides 100 percent recovery assurance. Asigra's revolutionary patent-pending Recovery License Model provides organizations with a cost-effective data-recovery business model unlike any other offered in the storage market. Asigra has been recognized as a Gartner Cool Vendor and has been included in the Gartner Magic Quadrant for Enterprise Backup and Recovery Software since 2010. More information on Asigra can be found at www.asigra.com.