Accelerate your journey to the Public Cloud.
NavLink Managed Public Cloud or Cloud Hosting helps organizations gradually move to the Public Cloud, assisting them in every step of the way from planning, building, migrating data, 24/7 monitoring and management of applications, and finally resources and costs optimizations. NavLink complements Amazon Web Services (AWS), Microsoft Azure, and Alibaba public cloud offerings, and provides customers with a turnkey managed service.
Cloud Computing continues to disrupt the traditional work of IT and transform the way companies of all verticals and sizes are doing business. Moving to the cloud provides companies with more agility, elasticity, cost savings, and the ability to expand their business footprint and to develop a global reach towards their customers.
NavLink is an Amazon Web Services (AWS) Consulting Partner since 2015, and currently serving AWS Customers in Dubai (U.A.E.), Saudi Arabia, Doha (Qatar), Bahrain, Kuwait, Oman, and Lebanon.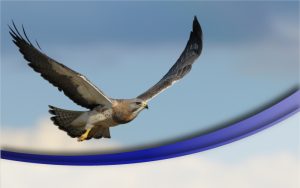 Cloud Hosting Features
Cloud compliance and Cloud security regulations
Pilots and Proof of Concepts
Online availability and performance Dashboard
Design best practices including guidance on:

Virtual Private Cloud
Subnets and Security Groups
Multiple regions and availability zones
Load Balancing and Auto Scaling

Identity and permission management
Detailed financial, operational and technical metrics
On-going performance monitoring and optimization
Cloud Hosting Benefits
Increased speed and agility
Better capacity planning
Global footprint
Complete solutions including compute, storage, network, database and other AWS service components
Shift from CAPEX model to tuned variable expense
Reduced TCO: save 15 to 35%
Focus on business not infrastructure management
Innovation: low cost experimentation and faster product launch
Security of the cloud and in the cloud
GET IN TOUCH WITH OUR CLOUD EXPERTS