Dubai – September 9, 2014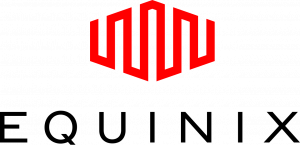 NavLink, a leading provider for global managed services for enterprises has today announced that it is delivering its Managed Services in Dubai through Equinix' UAE data center. Customers can benefit from Managed Hosting and Cloud Services, Backup, Storage, Infrastructure as a Service, Platform Management and Managed Router Services (MRS) to name a few. The facility will now enable regional enterprise customers to utilize end-to-end ICT managed services by NavLink.
This offers the region's large public and private sector enterprises an ideal ecosystem that delivers combined colocation and end-to-end ICT solutions. This facility now solves the ICT complexities associated with the business growth of the region's enterprise segment. NavLink brings to the Equinix ecosystem and the UAE market a wealth of experience in providing and enabling managed end to end ICT services to medium and large enterprises in over 17 countries throughout Europe, Asia, the Middle East and Africa. These include proactive monitoring of all systems and networks, high quality system administration, preventive problem identification and resolution, optimum security and improved end-user experience.
Mansour Naufal, V.P. Product Development & Service Enablement from NavLink said, "Equinix datacenters across the world are preferred colocation destination for businesses that want to achieve real value out of cloud computing or hosting services. We believe that, because of the reliability, carrier-neutrality and universality of Equinix data centers, together we will be able to deliver seamless ICT services to the most complex business requirements of growing global organizations."
Jeroen Schlosser, Managing Director, Equinix MENA said, "Our customers today are looking for more value added services that we can offer on top of colocation and with NavLink's managed services, our customers will benefit from a full set of managed services delivered by a world-class organization." "The facility for managed services solution with NavLink today brings the right mix of services to enterprises looking to adopt on-demand models that eliminate the costs of building infrastructure while outsourcing their ICT needs to achieve, security, efficiency, uniformity, globalization, mobility and access from anywhere, on any device," added Schlosser.
About Equinix MENA Equinix, Inc. (NASDAQ: EQIX), is the first international data center provider in the Middle East, which opened its first MENA data center in Dubai at the International Media Production Zone (IMPZ), through its MENA operations it aims to establish the first world-class, carrier-neutral hub in the region where carriers, content providers, cloud providers, financial service and enterprise customers co-locate critical data infrastructure. Globally, the company connects more than 4,000 companies directly to their customers and partners inside the world's most networked data centers. Today, businesses leverage the Equinix interconnection platform in 31 strategic markets across the Americas, EMEA and Asia-Pacific. For more information, please visit www.equinix.ae.